Worlds of Conflict: Violence in the Early Modern World
When and Where
Thursday, September 21, 2023 4:00 pm

to

Saturday, September 23, 2023 7:00 pm
Two days of conference sessions at St Michael's University College and Victoria College
Speakers
Stuart Carroll & 70 others
Description
In recent years, a growing number of scholars have turned their analyses towards the functions and meanings of violence in a variety of contexts. The early modern world remains a focus of scholars' energy due to the richness of its source materials and the dynamic and shifting societies that occupied it.
Worlds of Conflict will bring together scholars for an interdisciplinary conference to examine the roles and meanings of violence in the early modern world.
Undergraduatess interested in attending should email crrs.info to request free registration.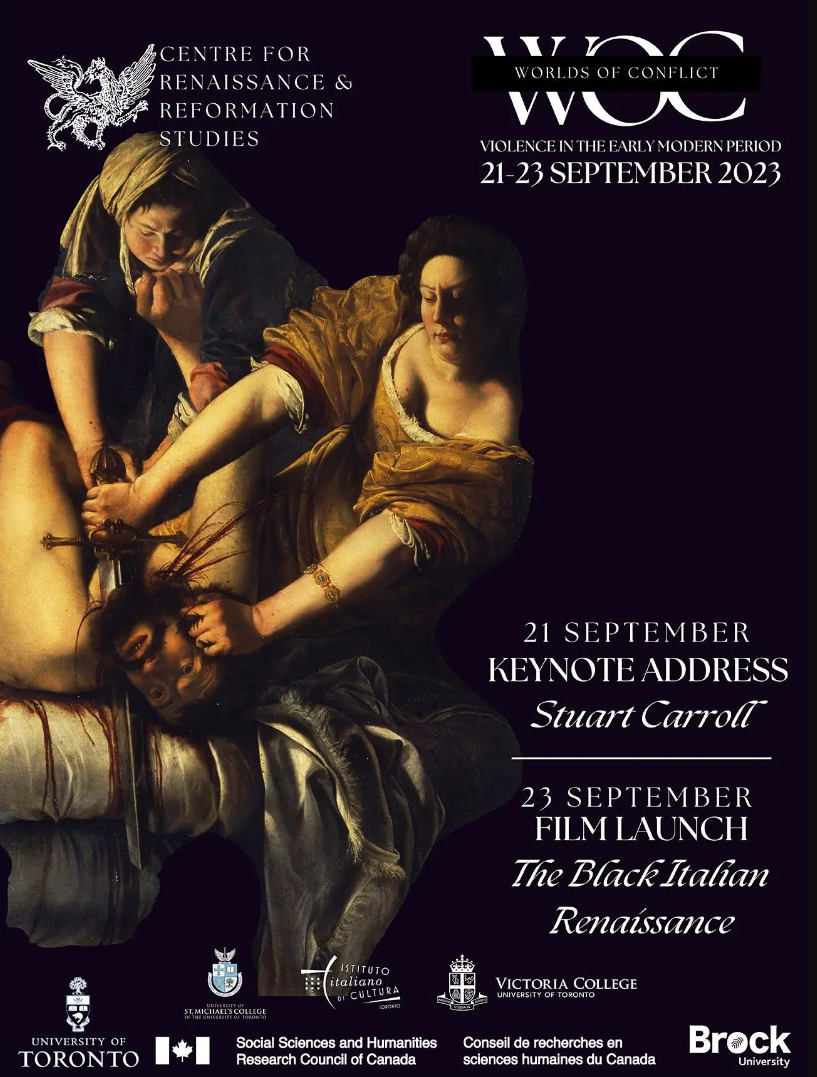 Sponsors
History Department, SSHRC, St Michael's College, Victoria College, CRRS, CDTS, ITA, Italian Cultural Institute