ASSU Presents: Black Perspectives, A Conversation with Bernice Carnegie
When and Where
Wednesday, February 24, 2021

6:00 pm

to

7:00 pm
Description
Part of the Arts and Science Students' Union Black History Month Black Perspectives Speaker Series. Zoom Webinar link will be emailed to all registered attendees. For more information, please visit assu.ca.
Join us for us for a BHM celebration and special presentation from Bernice Carnegie, as she shares with us her own and her family's historical experiences living in Canada.
Bernice's profound stories delve into a wide range of critical topics, from navigating through racism and several other challenges after settlement to then overcoming barriers to achieving success. During this very important month, attendees can expect to reflect on the hardships overcome by Black Canadians, while also being reminded of the many instances of perseverance and determination to overcome in order to achieve.
More on Bernice Carnegie:
Bernice Carnegie is a Black international Educational and Life Enrichment Speaker who shares the personal and compelling historical journey of her family and how they navigated through racism and other challenges to achieve success since settling in Canada in 1912.
In 1987 she co-founded the Herbert H. Carnegie Future Aces Foundation and served as its former Executive Director for 17 years. All foundation initiatives were based on the Future Aces Philosophy, an ethics guideline created by her father Herbert Carnegie in 1956. Later under Bernice's leadership the credo was embraced in hundreds of schools as a character development tool to promote positive leadership, deter bullying and support safe school's initiatives.
The second release of her father's autobiography "A Fly in a Pail of Milk, The Herb Carnegie Story" now includes Part II written by Bernice, revealing intimate stories of "Lessons passed on from father to daughter". It is a unique and inspiring perspective of living Black in a white dominated world.
Bernice enjoys an active and fulfilling community life and was selected as an honoree in the inaugural event of 100 Accomplished Black Canadian Women. Other acknowledgements include: a Public Education Hero Award, Volunteer Award of Distinction; Planet Africa Development Award, Urban Hero Award for Education, Woman of Honour Award, Humanities and Community Service Award, Lifetime Leadership Award and Queen Elizabeth II Diamond Jubilee Medal.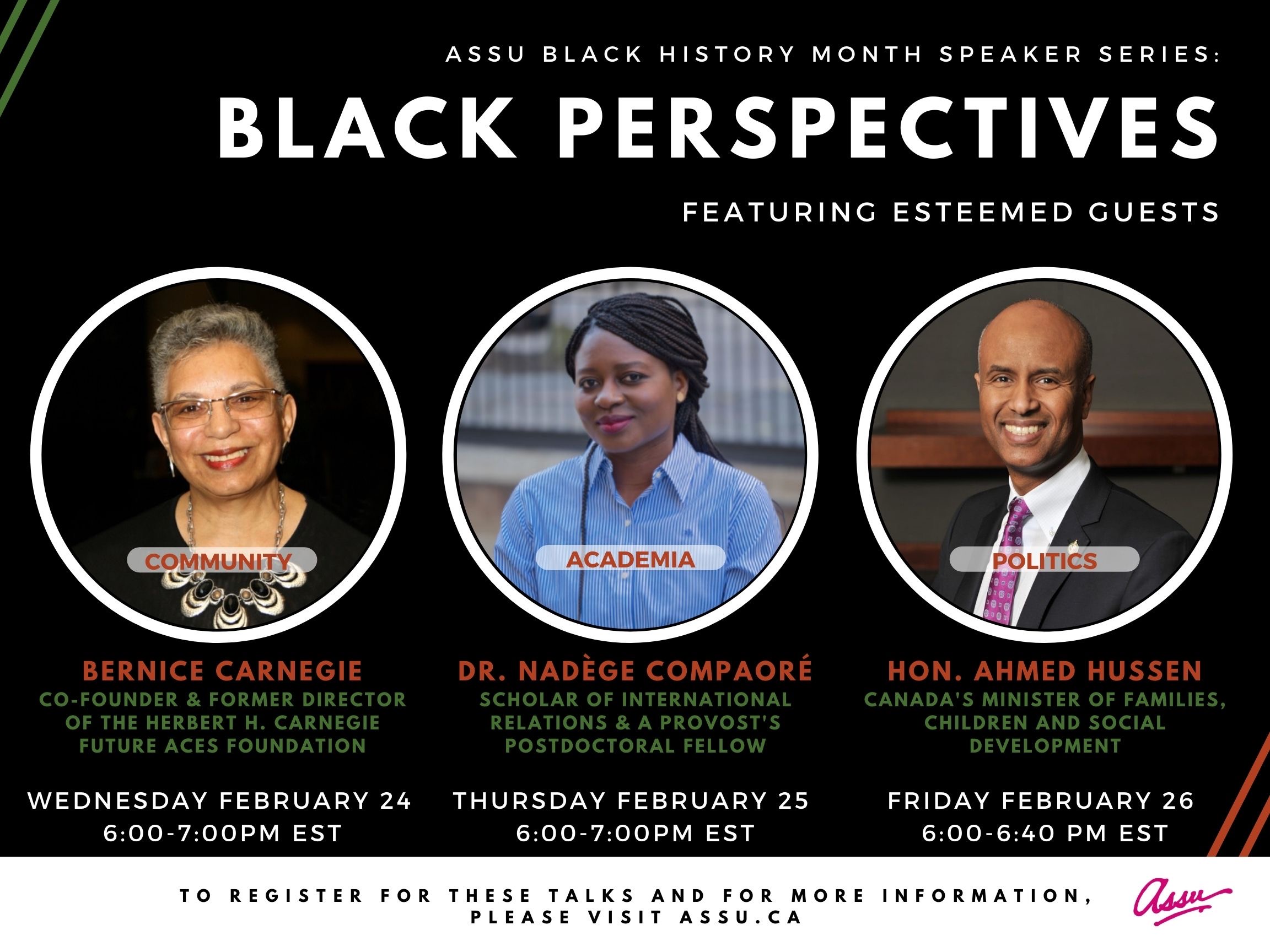 Sponsors
Arts and Science Students' Union