Activism Then and Now: A Cross-Generational Conversation
When and Where
Monday, March 08, 2021

4:00 pm

to

5:30 pm
Speakers
Beverly Bain
El Jones
Abhirami Balachandran
Description
This virtual International Women's Day event brings together three passionate community-based activists in conversation to explore being antiracism feminist activists. Funded by the Women's and Gender Studies Institute (WGSI) Community Knowledge Alliance Fund, and hosted by the Women's and Gender Studies Program, Dept. Historical and Cultural Studies, University of Toronto Scarborough.
Speakers:
Beverly Bain has been an anti-racism, anti-capitalist, anti-violence feminist activist for over thirty years. Beverly teaches Women's and Gender Studies in the Department of Historical Studies at the University of Toronto Mississauga.
El Jones is a spoken word poet, an educator, a journalist, and a community activist living in African Nova Scotia.
Abhirami Balachandran is a sexual health educator, researcher and LGBTQ+ advocate whose work focuses on centering queer racialized narratives.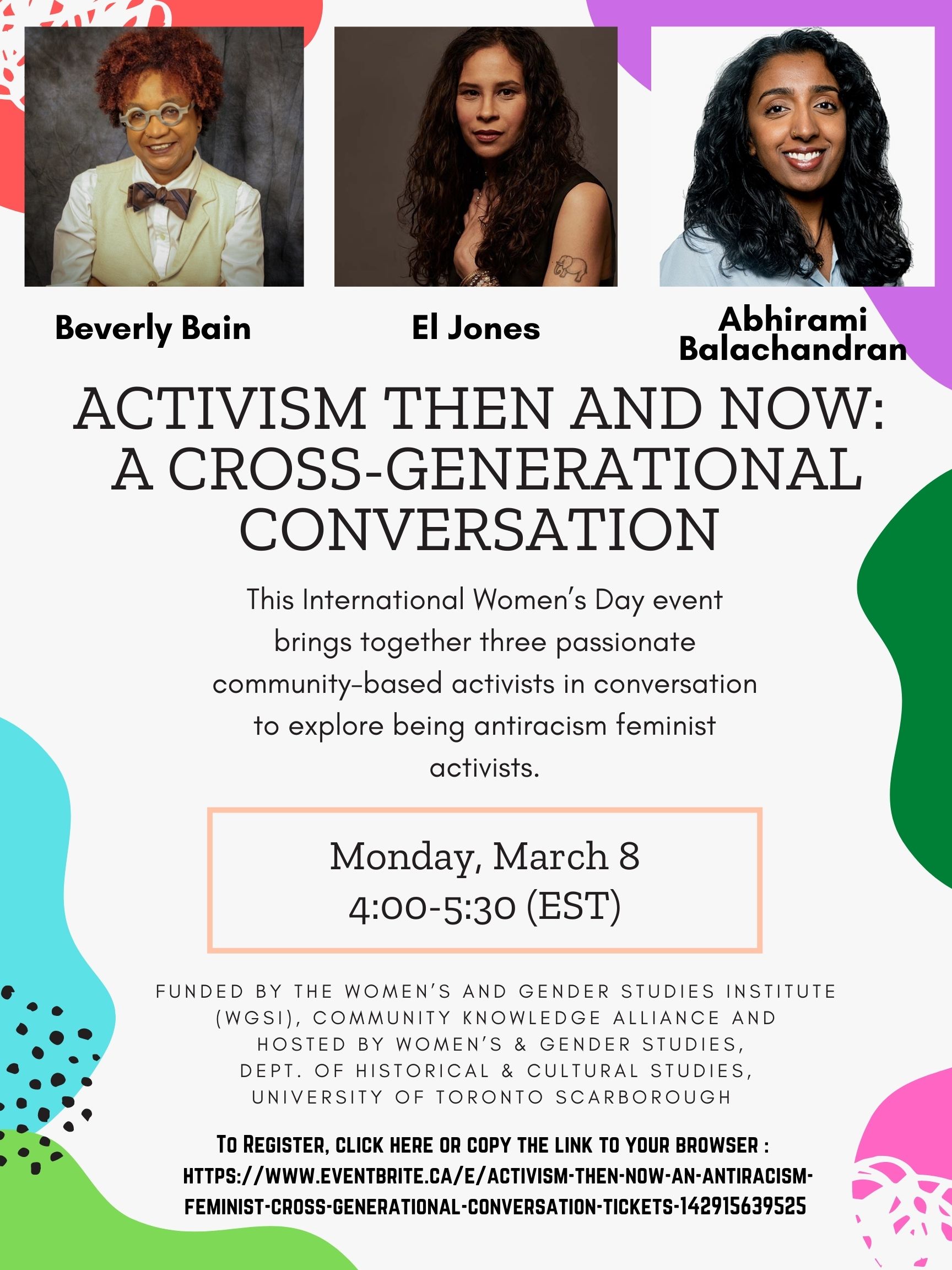 Sponsors
Women & Gender Studies Institute (WGSI), Community Knowledge Alliance, Dept. of Historical & Cultural Studies (UTSC)