We are delighted to share the exceptional news Arshad Suliman is among this year's winners of the Teaching Assistants' Training Program (TATP) TA Teaching Excellence Award!
The TATP Teaching Excellence Award is a university-wide award that recognizes the outstanding achievements of teaching assistants across all four divisions in the School of Graduate Studies at the University of Toronto. In winning, Arshad can count himself among the University's top TAs.
Congratuations Arshad!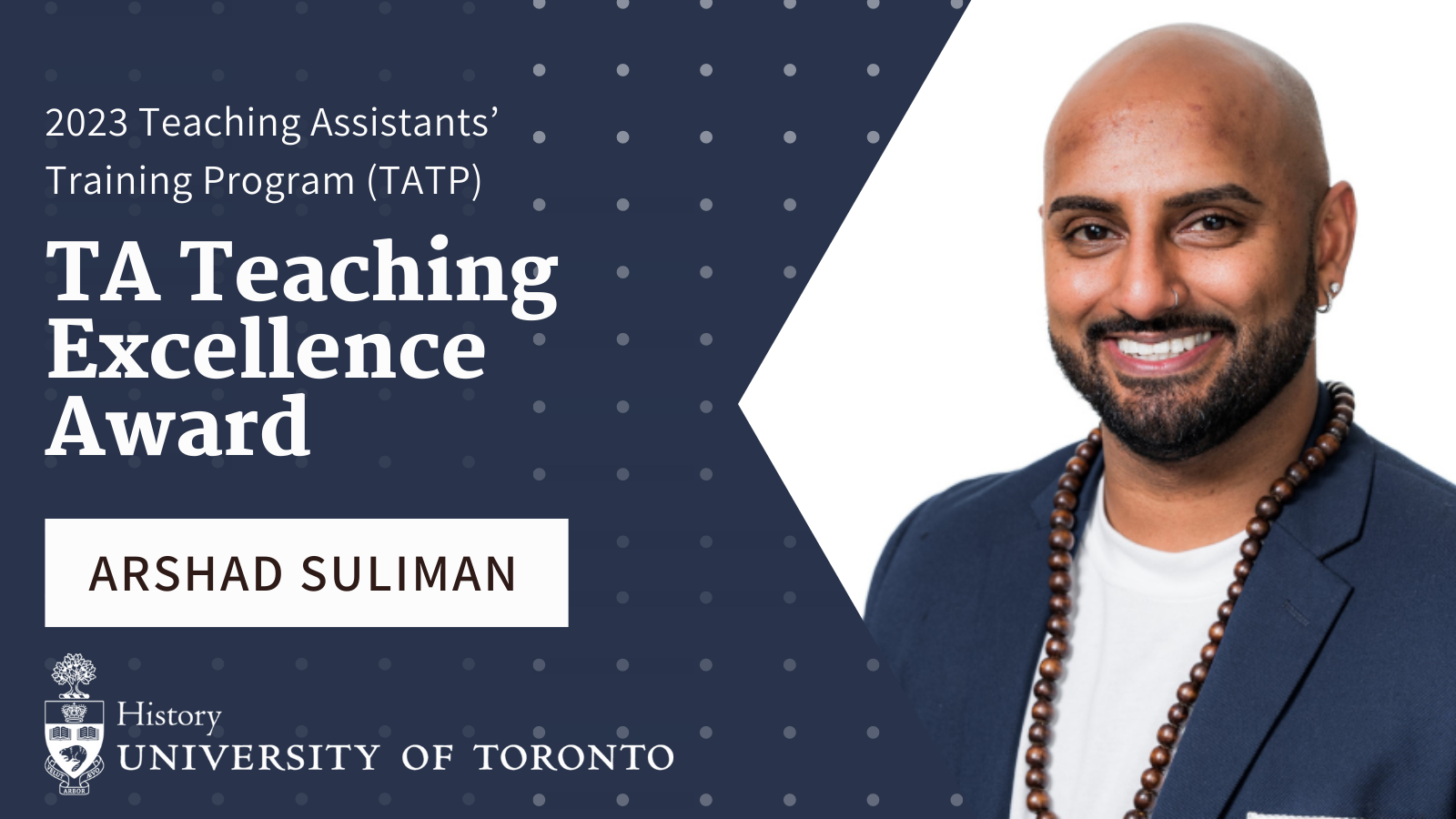 Tags